See the New Acura RLX Luxury Sedan in Lawrenceville, NJ!
Describe it how you want-as a luxury sedan, sports sedan, high-tech sedan, classic sedan, or modern sedan-but the reality is that most attributes you conceive of are combined in the new Acura RLX, resulting in one fully capable yet stunning vehicle. In fact, the RLX has long been a flagbearer of the Acura sedan lineup. Compared to the ILX and TLX sedans from Acura, the RLX is certainly the longest in length and probably the most comfortable to ride in or drive. But seeing as every Acura model is already a high-end luxury car or SUV, it means something significant to say that the RLX may be the most luxurious sedan of them all.
Why the RLX is Right for New Jersey Drivers
Unsurprisingly, Lawrenceville drivers who are working professionals and commute to work tend to be among the most eager of all Precision Acura of Princeton clientele to lease the new RLX. Established couples as well as local families, on the other hand, are also admirers of this luxury sedan because of its generous passenger and cargo capacities. They tend to purchase the RLX and drive it for several years because of the advantages of the car's efficient performance capacities, dependable construction, and active safety features. Given its sleek body design, bold wheel options, forward-thinking infotainment features, and high levels of horsepower and torque, meanwhile, performance enthusiasts are another segment of drivers who admire the new RLX. Thus, the Acura RLX can provide many different advantages to diverse segments of drivers in Lawrenceville and across New Jersey thanks to the car's practical strengths, including myriad features and versatile performance, and universally appealing exterior body lines and other design elements.
Acura RLX Trim Packages
More than its core attributes, however, the various RLX trim levels provide higher levels of personalizability between the vehicle and your driving needs or design preferences. The RLX trims are actually base models of the car upgraded with available packages of features. The Technology Package and Advance Package are both eligible options, while the latter choice is the highest level of features. For example, exterior features shared by both RLX packages include LED headlights and taillights, but the Advance Package is the only one with LED fog lights. Different interior audio systems are also affiliated with the two packages, yet both have 14-speaker setups.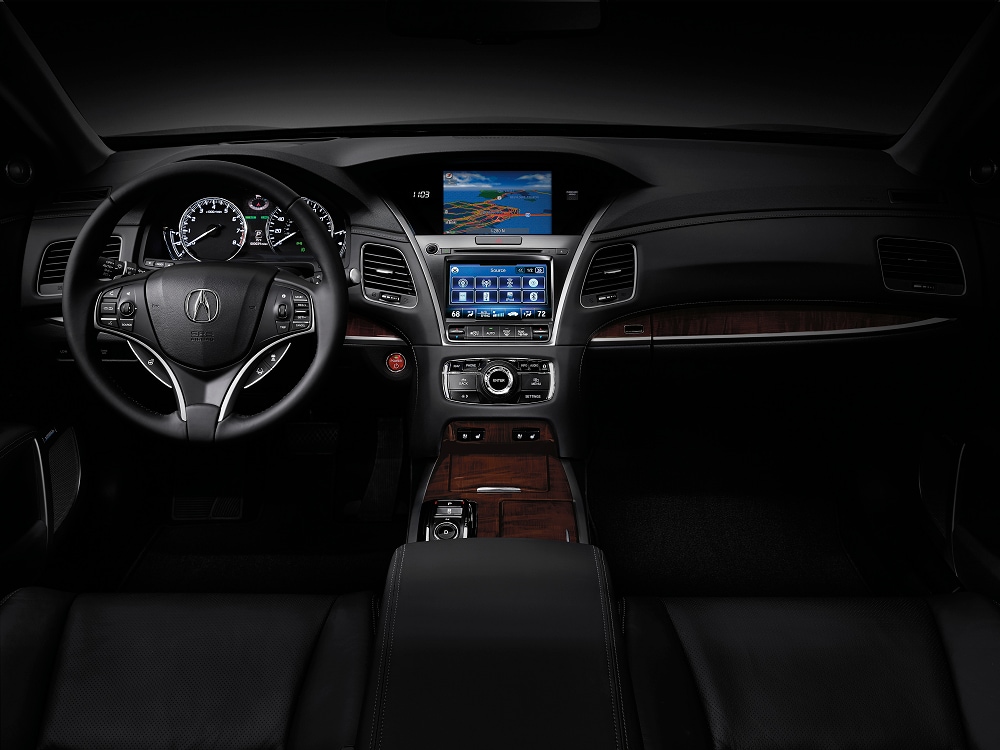 View our RLX Model Lineup at Precision Acura of Princeton
Contrasts between different RLX models concerning packages, paint colors, or interior materials help to ensure you can find a version of this luxury sports sedan that is highly suitable for your particular set of criteria. However, if you wish to drive home in the appropriate RLX model for your needs, that takes finding an Acura dealer with a large enough new vehicle inventory and RLX lineup to provide you with options. Luckily, you will find an impressive inventory located conveniently close to your New Jersey home at Precision Acura of Princeton in Lawrenceville. Moreover, we do not simply stock our inventory with many RLX sedans haphazardly because it is a popular model of car. Rather, we utilize our knowledge of local driving needs and tastes, which we have honed through many years of providing high-level customer service to drivers in this region. Thus, the selection of RLX models that you will browse at our dealership encompass an assortment of options for packages and color schemes based on local preferences.
Test Drive a New RLX Sedan in Lawrenceville Today!
Another area where we give you options at Precision Acura of Princeton is in our selection of RLX financing options. From Acura lease offers with various terms and conditions to suit your needs to new car loans with competitive interest rates that suit your financial situation and investment goals. So if you feel ready to experience the new Acura RLX in person, perhaps even taking a test drive through Lawrenceville to get a sense of its amazing performance and comfortability, then please contact our sales professionals or visit our dealership today.