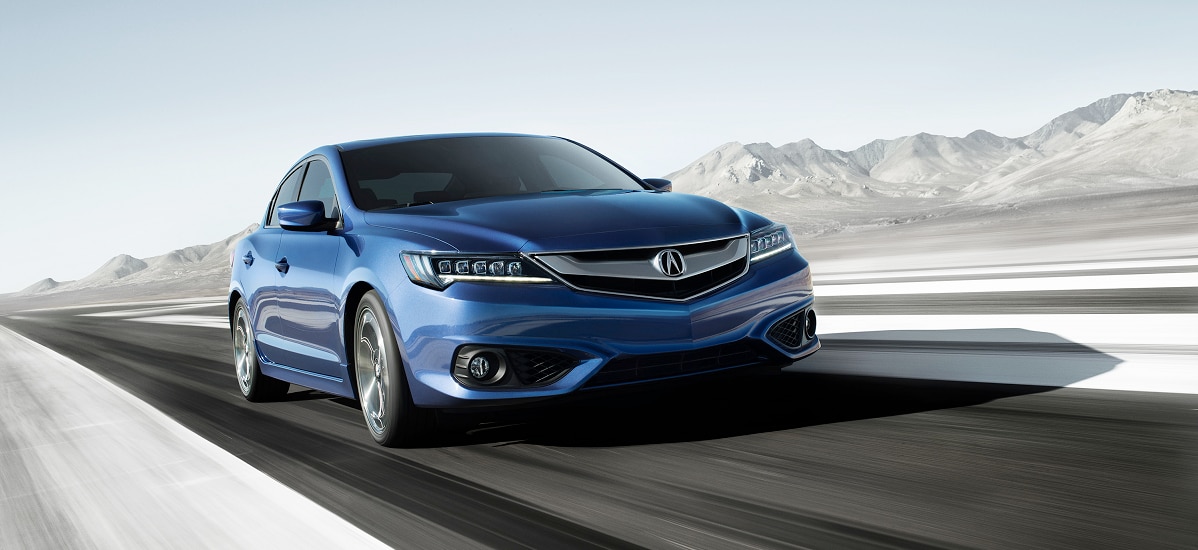 Drive the Future Today in a New Acura Model from Precision Acura of Princeton
Acura models that you will find at Precision Acura of Princeton are exceptional because these cars and SUVs all share three traits that are seldom found together in a single lineup of vehicles. The first trait that every Acura has is high-performance capabilities. These vehicles provide an unparalleled driving experience that will change your outlook about driving altogether. A trip to the supermarket once was a chore; but in a TLX sedan or RDX crossover, even the smallest drives are big opportunities to have fun and thrilling adventures. The second trait that all Acura models have is high-end luxury, including interior layouts built from premium materials like leather and woodgrain and highlighting the newest technology features. The final trait of each Acura car or SUV is its forward-thinking exterior designs.
From bold shapes on wheels and grilles to innovative blends of sharp and fluid body lines that compose aerodynamic designs with attitude. Current Acura owners in Lawrenceville know about these three traits firsthand. These drivers also know that when the time comes to trade up for a new lease or purchase, they can depend on Precision Acura of Princeton to have all of their favorite new Acura models in stock when they arrive here. Aside from our amazing new inventory and showroom of vehicles, we offer another fantastic resource: Acura model research. Thus, expert answers to any questions you have, or advice regarding the right choice of vehicle for you, is always available from our sales professionals. 
The same commitment to information and honest answers also applies to any questions you may have about the new Acura financing options we offer, including whether a loan or lease is appropriate for your driving needs and financial goals. For more information about new Acura sales and more, contact us at Precision Acura of Princeton, or visit our dealership in Lawrenceville, New Jersey, today.
View the Latest Acura Sedans and Coupes in Lawrenceville, NJ
The current lineup of Acura cars features three sporty luxury sedans, which include the TLX, ILX, and RLX models, as well as the high-performance NSX coupe. In our dealership's new inventory, we have all four of these Acura car models. Regarding the preferences of our local clients in Lawrenceville, the new Acura TLX sedan is a prominent choice. The eclectic body lines of the full-size TLX sedan are subtle enough to satisfy admirers of traditional luxury styles, but the TLX sedan's exterior also features angular front-end features, dynamic wheel designs, and a low and sleek profile, giving the sedan plenty of personality to satisfy modern-day drivers. The ILX compact-sedan is desired by drivers who have less need for added trunk space than they do increased agility and efficiency. RLX drivers, on the other hand, tend to be luxury enthusiasts, such as business commuters, for whom superior spaciousness and comfort are of principle import. Finally, there is the NSX coupe, which is Acura's supercar model. With this car, the emphasis is on one thing: performance, and each one of its aggressive features connotes this goal.
The Adventurous and Family-Friendly Acura Luxury Crossovers and SUVs

Two models comprise the lineup of Acura SUVs, including the luxury RDX crossover and full-size Acura MDX SUV. When you visit our new inventory in Lawrenceville, the first thing that will strike you is the prominence of our Acura SUV models. There are more SUVs than any other body style of vehicle for sale in the new inventory at Precision Acura of Princeton, and after a quick inspection of the RDX and MDX models, it is easy to understand why this is the case. The RDX is the preferred choice for families and couples. These drivers ultimately want the same sporty handling and quick acceleration that they would find in the TLX sedan, for example, but they also want added seating and cargo capacity. The RDX meets both criteria. 
Meanwhile, for a pure luxury SUV, the MDX is a solid choice. The body lines on the MDX are still highly reminiscent of Acura's forward-thinking luxury designs. However, the heavy-duty front end on the MDX, which is discernible from its side profile, holds a powerful engine with the necessary torque to handle towing or driving with a full payload of passengers and cargo.
Test Drive a New Acura Vehicle in Lawrenceville Today!
After reading this model review of the entire Acura lineup, we anticipate you will want to explore some or all of these vehicles in person. If you live in Lawrenceville or its surrounding areas in New Jersey, then our dealership, Precision Acura of Princeton, is a sound option for you. 
From our vast and diverse new Acura inventory and the competitive financing options we offer, there is little doubt that you can drive home today in the Acura model that is ideal for you. From the TLX, ILX, and RLX sedans to the NSX coupe, the RDX crossover, and the MDX SUV, your next Acura vehicle is available for you today!