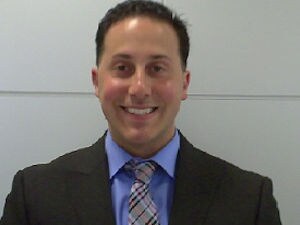 Eric Sebar

General Sales Manager
609 - 895 - 0600 ext 334
After a couple of years away from my home at Precision Acura I'm excited to be back to run the Sales Department. It's great to be home again and I look forward to seeing all my old friends I have assisted through the years.

__________________________________

Our Internet Sales Team understands that every person that visits our website has unique needs, wants, and desires. Whether you are looking for an Internet ePrice on any of our New and Pre-Owned vehicles, looking to check whether a specific vehicle is currently available, or you are looking for specific information on certain options the Precision Acura Internet Sales Team will thoroughly answer your questions in a timely manner. We recognize that you have a choice and we are committed to assisting you in your search for the perfect Acura or Pre-Owned vehicle for your lifestyle. Achieving complete customer satisfaction has been our number one goal since opening our doors in 1995. Stop by our Acura Dealership in Lawrenceville, NJ, serving Princeton, Mercer County, East Brunswick, and Langhorne, PA, and experience the Precision Acura difference for yourself! We look forward to the opportunity to exceed your expectations!
Our eCommerce Sales and Marketing Team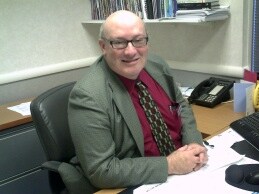 Mitchell Brenner

eCommerce Marketing Director

(609) 895-0600 ext 320

mbrenner@precisionacura.com  

With over thirty five years of automotive experience, including twenty years working with through the Internet, I look forward to bringing you, our great customers, the best Website and Internet experience there is. I also look forward to helping our current loyal customers get the service they deserve and, when ready, make buying their next Acura a smooth, hassle free experience. 
Check out our Hassle Free, Haggle Free Internet Process!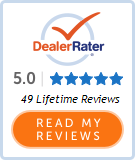 _____________________________________________________________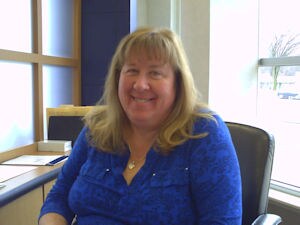 Carolynn Smoljan
Internet Sales Manager
609-895-0600 ext 336
Don't you love it when a plan comes together? I started in Internet Sales Seventeen years ago working for Mitchell Brenner. Out of the blue I decided to call Mitchell to see if there was a position available with him. I always wanted to help Internet Customers with their luxury car purchases and I knew Mitchell was at Precision Acura, which is a highly respected dealership within the auto dealer community. I was thrilled when he picked up the phone and said, without hesitation, "When can you start?". Its been here over Five years at Precision Acura and I couldn't be happier.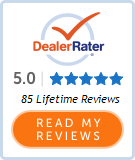 _____________________________________________________________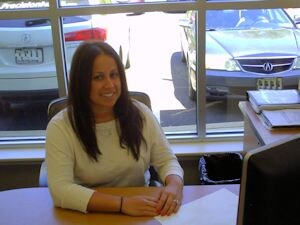 Nicole Del Vecchio

Client Retention Manager
609-895-0600 ext 311
When I left Precision Acura after two years to start my family, I always knew I'd be back. I'm thrilled to be here to assist our clients upgrade their vehicles at the right time, for the right reasons.

____________________________________________________________

 New Jersey's Only 19 Time
Dealership Of Distinction/Precision
Team Award Winner!  



Our Sales Management Team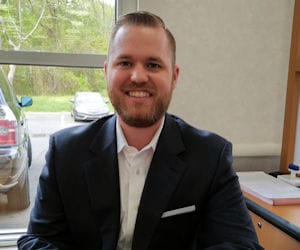 Joe Zuccari
Acura Sales Manager

609-895-0600 ext 303
jzuccari@precisionacura.com


As a salesperson at Precision Acura of Princeton I constantly worked to achieve the highest customer satisfaction possible. I worked with many of you over the years I was here and look forward to reacquainting myself with everyone as the Acura New Car Sales Manager. I will use everything I learned as a salesperson to make your experience unique and satisfying.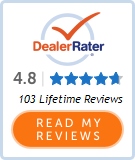 _______________________________________________________________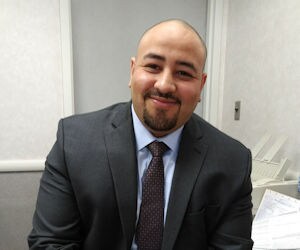 Mostafa "Moe" Aref
Finance/Business Manager
609-895-0600 ext 308
maref@precisionacura.com

I've been in the Auto Business since 1999. After a few years in California, I came back to New Jersey about five years ago. I'm really excited to be at Precision Acura as their reputation is impeccable and I consider myself a customer service advocate just like Precision Acura. I look forward to helping all our customers get the vehicle of their choice in a manner they're comfortable with.

_______________________________________________________________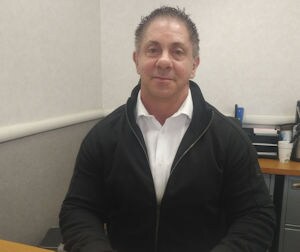 Scott Christian
Pre-Owned Manager
609-895-0600 ext 324
schristian@precisionacura.com

After thirty five years in the car business, I have finally landed at a dealership that exactly matches my style. I believe if you treat a customer fairly, and treat them right, the rest of the transaction is easy. I am thrilled to be here and can't wait to help everyone with their pre-owned needs.

________________________
____________________________
We'd like to introduce you to our team of knowledgeable, courteous Acura Product Specialists. Each member of the Precision Acura Sales Team is passionate about the Acura vehicles we sell and dedicated to providing every guest with exceptional service. Whether you're shopping for a Pre-Owned or New Acura Vehicle, want some advice on your financing options, or just want a bit more information on your desired vehicle, you can count on our NJ Acura team to provide one-on-one attention. Each team member is committed to exceeding your expectations from test drive to delivery. Our goal is for you to feel that the vehicle you drive away in is the perfect Vehicle for you. We're proud of the consistent service we provide every guest and invite you to listen to what our customers throughout NJ, NY, and PA have to say about their experiences at our NJ Acura dealership. Follow the link to read specific customer reviews and see why our customers refer their friends, and return again and again to Precision Acura to purchase and service their Acura.

Our Acura Certified Sales Team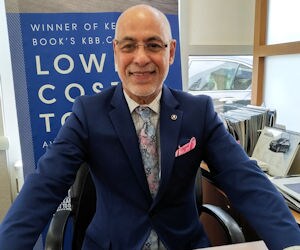 Ahmed Heba


Certified

Acura Sales Consultant




(609) 895-0600 ext 326


aheba@precisionacura.com

Fluent In Arabic and French

I have been with Precision Acura for many years and have been a top salesperson here for most of my career. I just love helping our customers realize the pleasure of driving an Acura. I love my job and I believe it shows with every customer I come in contact with. I am a certified Platinum Acura Council Of Sales Excellence and one of the top 50 Acura Salespeople nationwide for a reason. If you want a fun, hassle free buying experience, look no further than Ahmed Heba!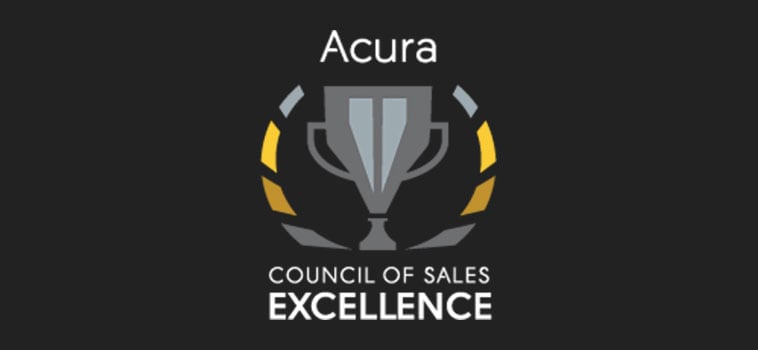 __________________________________________________________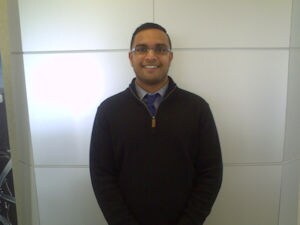 Rajiv Ramnarine
Acura Sales Consultant
(609) 895-0600 ext 321
rramnarine@precisionacura.com
After five years helping customers with everything from office supplies to televisions, I knew it was time to move on to my true love, cars. I am thrilled to have been given a chance to work at such a prestigious dealership as Precision Acura of Princeton. As a huge sports fan I know a winner when I see one and I'm definitely glad to be with a winner. I can't wait to have the opportunity to help each and everyone of you.
_______________________________
_____________________________________________________________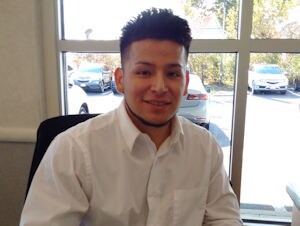 Rodrigo Arrieta

Acura Sales Consultant
609-895-0600 ext 322

As a customer service professional, I always knew the car business was for me. After a year working at Precision Acura in the Internet Department I wanted to join the Sales Floor to assist our great customers with all their purchase needs. My dream has come true and I'm thrilled to be part of the Precision Acura Sales Team.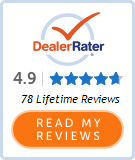 ______________________________________________________
_____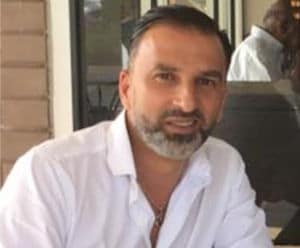 Gais Chalak

Acura Sales Consultant
609-895-0600 ext 340

After working for three years on the Pre-Owned side of the business I wanted to expand my knowledge and career by joining a dealer where I could use my talent to continue to sell quality Pre-Owned vehicles and add a new vehicle brand I believe in. Acura was the perfect fit as its quality matches my enthusiasm for selling a great car at a great price. I look forward to helping many of you now, and in the future.  

____________________________________________________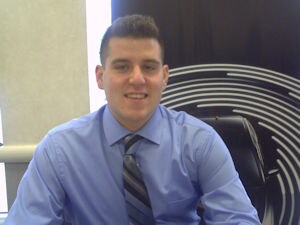 DJ Angelozzi
Acura Sales Consultant
609-895-0600 ext 315
dangelozzi@precisionacura.com
I'm Back! I left a bit under one year ago to pursue other opportunities and now I'm back ready, and able, to assist all my old, and new, friends live their car dreams!

____________________________________________________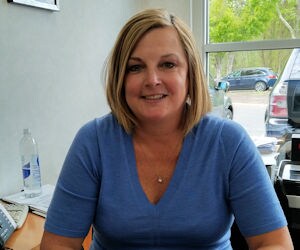 Susan Barrett
Acura Sales Consultant
609-895-0600 ext. 327
I come from the finance side of the auto business and thought it was time to work more directly with customers by joining Precision Acura of Princeton. I'm looking forward to helping all of you get the vehicle you want in a professional and pleasant environment.

____________________________________________________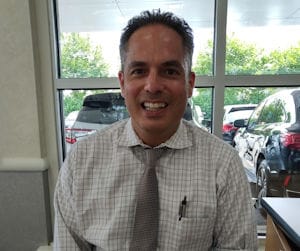 Marcus Bejar
Acura Sales Consultant
609-895-0600 ext 333
mbejar@precisionacura.com

After 15 years selling non-luxury vehicles in Princeton, I decided it was time to step up to the big time. I'm thrilled to be at Precision Acura selling luxury cars to my hometown!



________________________________________________
Click To Meet Our Award Winning