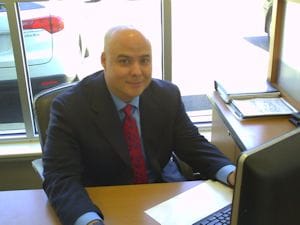 Charles Creighton  
General Sales Manager
As the GSM it is my goal to help every customer who wants an Acura,
get one. I won't let anything stand in the way of accomplishing that goal.

View our New Vehicle Showroom Here.
Our Internet Sales Team understands that every person that visits our website has unique needs, wants and desires. Whether you are looking for an Internet ePrice on any of our New and Pre-Owned vehicles, looking to check whether a specific vehicle is currently available, or you are looking for specific information on certain options,  the Precision Acura Internet Sales Team will thoroughly answer your questions in a timely manner. We recognize that you have a choice and we are committed to assisting you in your search for the perfect Acura or Pre-Owned vehicle for your lifestyle. Achieving complete customer satisfaction has been our number one goal since opening our doors in 1995. Stop by our Acura Dealership in Lawrenceville, NJ, serving Princeton, Mercer County, East Brunswick, and Langhorne, PA, and experience the Precision Acura difference for yourself! We look forward to the opportunity to exceed your expectations!
Our eCommerce Sales and Marketing Team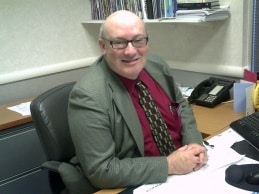 Mitchell Brenner

eCommerce Marketing Director

(609) 895-0600 ext 320

mbrenner@precisionacura.com  

With over thirty one years of automotive experience, including fifteen years working on the Internet, I look forward to bringing you, our great customers, the best Website and Internet experience there is. I also look forward to helping our current loyal customers get the service they deserve and, when ready, make buying their next Acura a smooth, hassle free experience. 
Check out our Hassle Free, Haggle Free Internet Process!

_____________________________________________________________
Carolynn Smoljan
Internet Sales Manager
609-895-0600 ext 336
Don't you love it when a plan comes together? I started in Internet Sales eight or nine years ago working for Mitchell Brenner. Out of the blue I decided to call Mitchell to see if there was a position available with him. I always wanted to help Internet Customers with their luxury car purchases and I knew Mitchell was at Precision Acura, which is a highly respected dealership within the auto dealer community. I was thrilled when he picked up the phone and said, without hesitation, "When can you start?". Its been going on 2 years at Precision Acura and I couldn't be happier.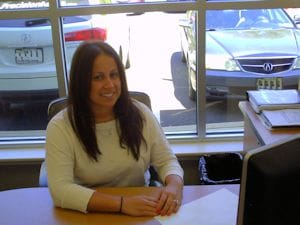 Nicole Del VecchioInternet Sales Manager

(609) 895-0600 ext 335nicole@precisionacura.com
I've been in the customer service business since I started working. I wanted to join a company that has the same high standards that I do and knew about Precision Acura as their Sales Manager has worked here for over 6 years. He always told me the principals at Precision Acura match mine exactly to a tee. He asked me if I was interested in joining the Precision Acura team and I jumped at the chance. Its been 2 years now and I still love it! I'm looking forward to assisting every Precision Acura customer throughout the life of their vehicle.
____________________________________________________________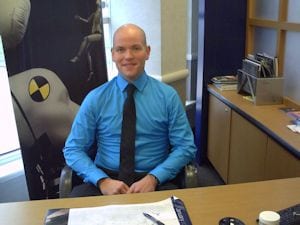 Doug SeubertInternet Sales Manager

(609) 895-0600 ext 340dseubert@precisionacura.com
My friend, who is a salesperson at Precision Acura, recommended that I come in and see them. He knows how much I love cars and with my background in Customer Service and Sales, it felt like a No-Brainer. It was. I feel like this is such a great fit and have really enjoyed learning everything I need to assist all our Acura customers. This is such a great place to work!
____________________________________________________________
New Jersey's Only 16 Time
Dealership Of Distinction/Precision
Team Award Winner!
Our Sales Management Team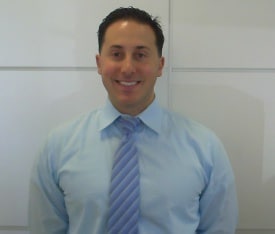 Eric Sebar

Precision Acura
Sales Manager
(609) 895-0600 ext 303
I have been here for over six years serving you and your families.  I have recently been promoted to the Acura Sales Manager position and I look forward to assisting even more of our great customers achieve
their Acura goals.

_______________________________________________________________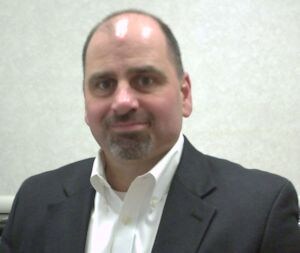 Alex Hilgetag

Pre-Owned Manager

609-895-0600 ext 307alex@precisionacura.com

I left Precision Acura about five years ago but always knew I'd be back. They have the same philosophy that I do: Take care of your customers and they will take care of you. I'm excited to be back and am thrilled to be able to stock the quality pre-owned vehicles Precision is known for at the "Market Right Pricing" our customers love! 

_______________________________________________________________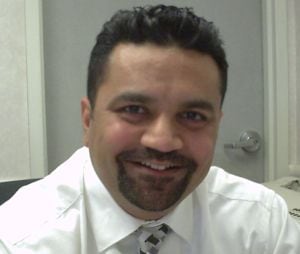 Herin Joshi
Finance/Business Manager
609-895-0600 ext 308
hjoshi@precisionacura.com

A couple of years ago I left my position working with Acura to take a position with a European brand thinking I was moving up. As it turns out, it was not the move up I thought it would be and I am so thrilled to be back in the Acura family particularly with Precision Acura of Princeton. As a top rated dealership with a stellar reputation not just with customers but with other Acura dealers, I can finally say I have moved up.

_______________________________________________________________
We'd like to introduce you to our team of knowledgeable, courteous Acura Product Specialists. Each member of the Precision Acura Sales Team is passionate about the Acura vehicles we sell and dedicated to providing every guest with exceptional service. Whether you're shopping for a Pre-Owned or New Acura Vehicle, want some advice on your financing options, or just want a bit more information on your desired vehicle, you can count on our NJ Acura team to provide one-on-one attention. Each team member is committed to exceeding your expectations from test drive to delivery. Our goal is for you to feel that the vehicle you drive away in is the perfect Vehicle for you. We're proud of the consistent service we provide every guest and invite you to listen to what our customers throughout NJ, NY, and PA have to say about their experiences at our NJ Acura dealership. Follow the link to read specific customer reviews and see why our customers refer their friends, and return again and again to Precision Acura to purchase and service their Acura.

Our Acura Certified Sales Team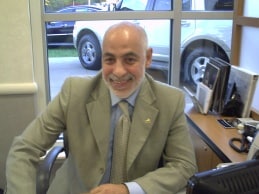 Ahmed Heba
Certified
Acura Sales Consultant
(609) 895-0600 ext 326
aheba@precisionacura.com

Fluent In Arabic and French

I have been with Precision Acura for a combined 10 years and have been a top salesperson here for most of my career. I just love helping our customers realize the pleasure of driving an Acura. I love my job and I believe it shows with every customer I come in contact with. If you want a fun, hassle free buying experience, look no further than Ahmed Heba!
_____________________________________________________________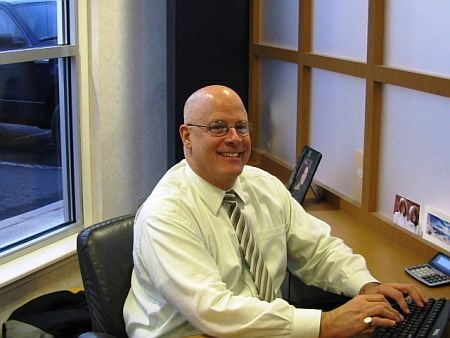 James Swett
Certified Acura Sales Consultant
(609) 895-0600 ext 323
jswett@precisionacura.com
The old expression "time flies when you're having fun" certainly applies to me and Precision Acura. I've been with Precision Acura for over twelve years and time just flew. I enjoy helping my customers throughout the life of their vehicles. Many of my customers are on their 4th or 5th vehicle and I love seeing their familiar faces. I especially like when my customers stop by just to say hello! It makes me realize how glad I am to be here.
_____________________________________________________________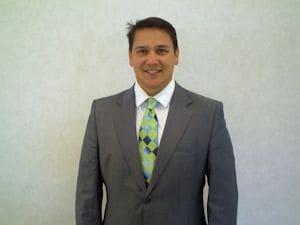 Gus Combas


Certified
Acura Sales Consultant
(609) 895-0600 ext 333


gcombas@precisionacura.com
Fluent In Spanish and Portuguese

Basic Knowledge Of Chinese
I'm Back! After a five year hiatus pursuing other interests and opportunities, I'm back where I belong! Acura has always been the brand I believe in the most and Precision Acura is a great place to work! I'm glad to be home!
Joe Zuccari



Certified

Acura Sales Consultant

(609) 895-0600 ext 322

jzuccari@precisionacura.com
I've been with Precision Acura now for close to two years. I'm proud of the relationships I've formed with my customers and with our award winning team. I believe in our brand and our dealership and I know that will show when you come visit me for any new or pre-owned vehicle you are interested in. Come in and ask for me, Joe! You will not be disappointed.  
_________________________________________________________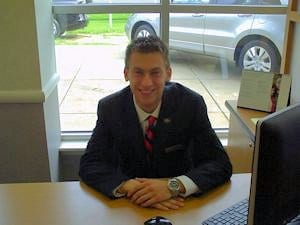 Christian Sciaulino



 

Acura Sales Consultant

(609) 895-0600 ext 324

csciaulino@precisionacura.com
I've been involved in the Acura business my whole life. I've worked in service, and helped our Pre-Owned manager with marketing our Pre-Owned Inventory. Now I'm a full time salesperson and I couldn't be happier. I pride myself on my product knowledge and assisting customers in picking the right vehicle to meet their needs.
____________________________________________________________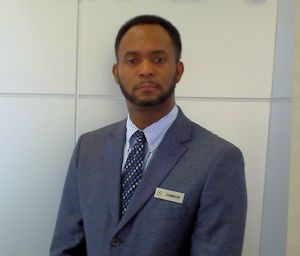 Damion Pugh


Certified
Acura Sales Consultant
(609) 895-0600 ext 329


dpugh@precisionacura.com
I've been in car sales for over two years selling many of the popular Japanese brands. I wanted to move up to luxury and it had to be Japanese Luxury as I know how good the Japanese cars are. What better brand to go into luxury than where it all started. Acura! And what better place to sell Acuras than Precision Acura, the winner of the most Precision Team Awards than any other Acura dealer in New Jersey? None! I enthusiastically represent the Acura brand!
_______________________________________________________

_____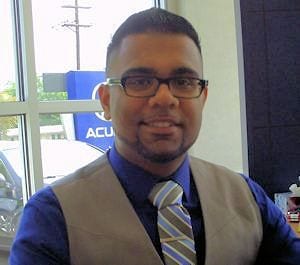 Dan Ali
Acura Sales Consultant
(609) 895-0600
dali@precisionacura.com

I have been in sales my entire adult life. As a passionate Acura owner myself it was only natural for me to gravitate towards selling the best car in the world: Acura! I look forward to sharing my passion with you.

____________________________________________________________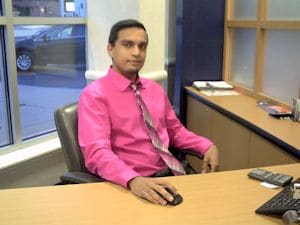 Rajiv Ramnarine
Acura Sales Consultant
(609) 895-0600 ext 321
rramnarine@precisionacura.com
After five years helping customers with everything from office supplies to televisions, I knew it was time to move on to my true love, cars. I am thrilled to have been given a chance to work at such a prestigious dealership as Precision Acura of Princeton. As a huge sports fan I know a winner when I see one and I'm definitely glad to be with a winner. I can't wait to have the opportunity to help each and everyone of you.

____________________________________________________________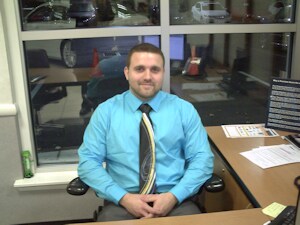 Tom Seibold
Acura Sales Consultant
(609) 895-0600 ext
327
tseibold@precisionacura.com
I have been a Service Adviser for Luxury Automobiles for over 6 years. I felt that my talents in customer satisfaction, as well as my honest approach to my customers, would translate very well to joining a luxury car dealership as a salesperson. I wanted to get on "the other side" for a while and when Precision Acura offered me a position, I jumped at it. Their passion for the customer, as well as their "transparency"  in their negotiations sealed the deal for me. I can't wait to help you purchase your next vehicle, and your tenth!

____________________________________________________________   
Click To Meet Our Award Winning